November 11, 2019, BRAMPTON/ETOBICOKE 
Local health providers – 186 groups/individuals in total – have united to submit a full application for a 'Brampton/Etobicoke and Area' Ontario Health Team (OHT) to the Ontario government. The application details how the partners will work together to significantly enhance patient care, enable greater access to family physicians and specialists, and ensure more equitable and efficient health services for patients across the region.
Recently, over 70 partners from the Brampton/Etobicoke and Area OHT presented the OHT proposal to Ministry of Health representatives and external reviewers. It is expected the government will make its decision on approval of the province's first OHTs in December or early 2020.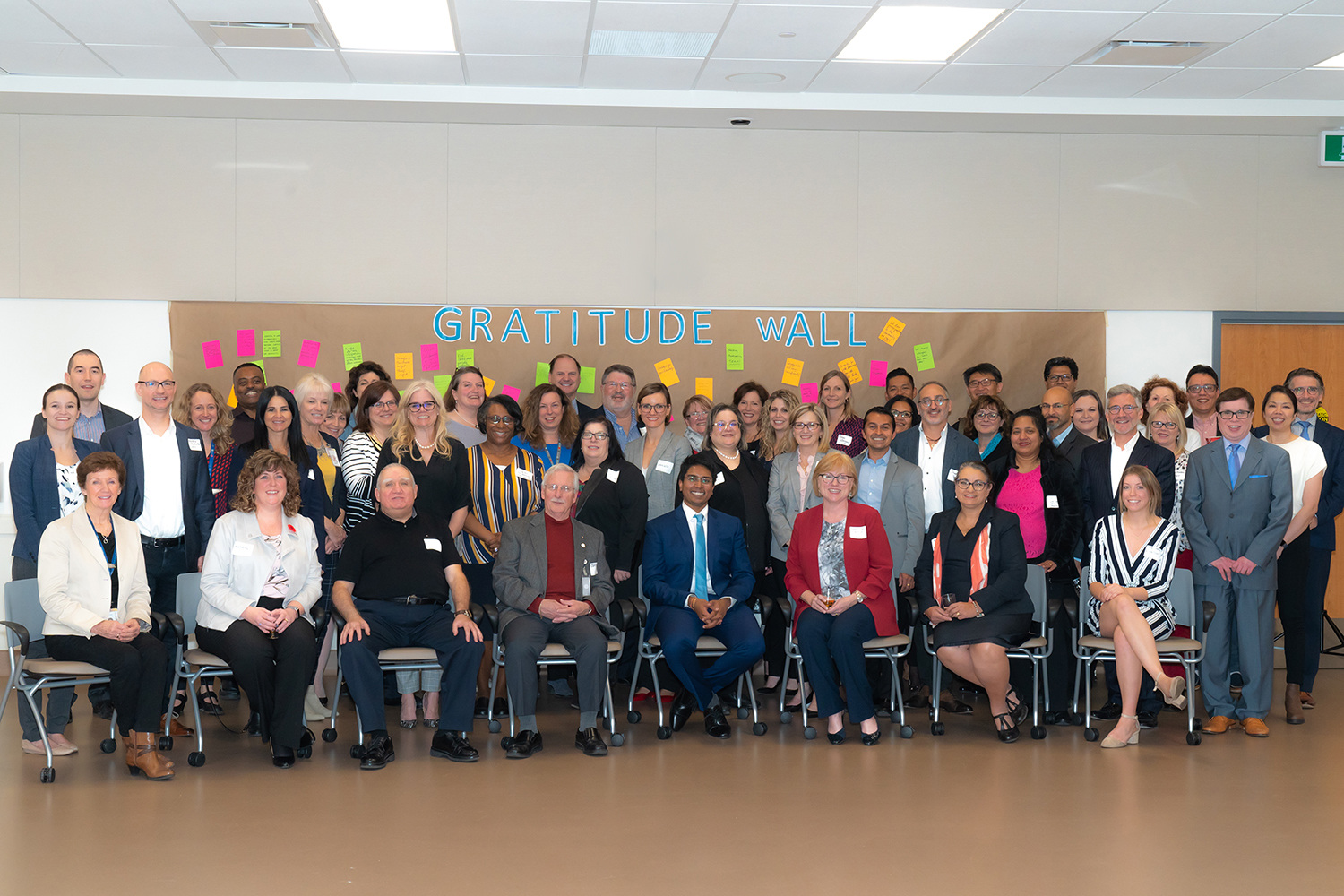 Last February, Deputy Premier and Minister of Health, Christine Elliott, announced plans to significantly restructure the province's health care system. These plans included the introduction of OHTs as a new way of connecting and delivering care services to patients in communities across Ontario. In the Central West region, local health providers came together immediately to co-create a shared vision and working groups to further design/detail the model for integrated and connected care in the region.
The Brampton/Etobicoke and Area OHT is one of the largest among the province's 31 proposals invited to complete a full submission. Of the 186 members, 144 are physicians and physician groups – collectively serving a population of close to 900,000 people within the Brampton, Bramalea, North Etobicoke, Malton and West Woodbridge regions. Partners have been working tirelessly and collaboratively together over the last number of months to help bring its vision to life – including through community consultations with more than 400 patients/clients and caregivers to better understand their opportunities, challenges and current/future health care needs.
The Brampton/Etobicoke and Area OHT vision involves the creation of an integrated care 'hub' that will help patients/caregivers better navigate their health journey, 24 hours a day, seven days a week, through connections to appropriate health and social services based on individual needs. The hub will enable patients to have access to next-day appointments, virtual care, emergency services, and digital tools.
As users of the integrated care hub, providers will have better access to specialist physicians and nurse navigators for their patients, along with evidence-based care pathways to ensure an improved care experience. Given the large percentage of physicians in the community without broader care team resources and supports like nurses, dieticians, or physiotherapists, the hub presents an opportunity to "equalize the playing field" for both patients and providers in the area.